Current Information
Crossville Youth Baseball and Softball: CYBS
CYBS is a youth T-ball, Baseball, and Fastpitch Softball League for kids ages 4-13.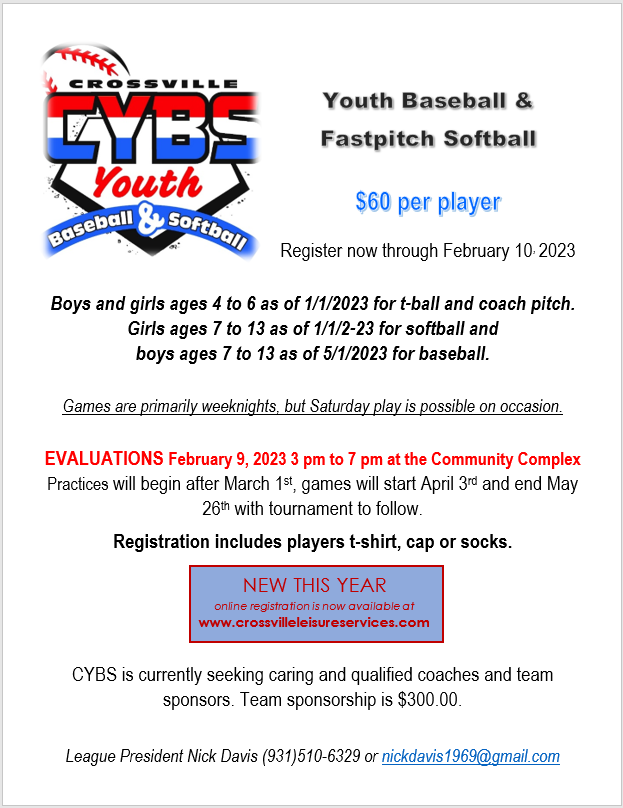 Sign ups can be done at the Parks office or online by creating an account and registering here.

For up to date information about games and practices visit the CYBS Facebook page.


For up to date Rain Out information, check the Crossville Parks Facebook Page or call the Rain Out Line at (931) 456-4525.